The UW CLEAR Center / PM&R Journal statistical methods webinar series focuses on key topics that research investigators, journal editors, and clinicians encounter as they develop and conduct research studies, review research manuscripts, and stay up-to-date on the latest research in their field.
Please join us for webinars on 2 dates in 2020. All CLEAR Center methods webinars are recorded and archived on the CLEAR Center website. Register for the webinars.
Date: Monday, July 27, 2020
Time: 9-10am Pacific / 12-1pm Eastern
Title: Systematic Reviews and Meta-Analyses
Presenter: Beth Devine, PhD, PharmD, MBA; University of Washington
Date: Tuesday, October 26, 2020
Time: 9-10am Pacific / 12-1pm Eastern
Title: Assessing Quantitative Biomarkers
Presenter: Chaya Moskowitz, PhD; Memorial Sloan Kettering
About the Speakers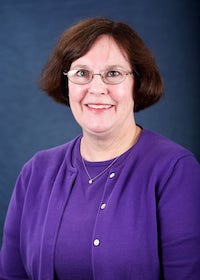 Beth Devine, PhD, PharmD, MBA, is Professor in the University of Washington School of Pharmacy's Comparative Health Outcomes, Policy, and Economics (CHOICE) Institute. She is a health services research scientist and health economist who employs methods from the overlapping disciplines of epidemiology, biostatistics, decision sciences, and clinical informatics. The framework for her work is comparative effectiveness research. Her foremost area of research is evidence synthesis, wherein she has conducted over 25 systematic reviews and network meta-analyses in both the frequentist and Bayesian frameworks. Dr. Devine is the Assistant Director and site-principal investigator of the AHRQ-funded Pacific Northwest Evidence-based Practice Center (EPC) V, which brings together the strengths of faculty and staff from UW, Oregon Health & Science University, and Aggregate Analytics, Inc. She is an elected member of the Society for Research Synthesis Methodology and was a key contributor to the International Society for Pharmacoeconomics and Outcomes Research (ISPOR) Task Force that developed the Good Research Practices for Conducting Indirect Treatment Comparisons, considered a tool for conducting CER. Dr. Devine also has expertise in the conduct of prospective studies, retrospective database analyses, and cost-effectiveness analyses. She employs these study designs to investigate issues of pharmacogenomic-guided medication safety, healthcare resource use, costs and value of healthcare interventions.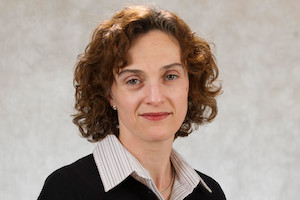 Chaya Moskowitz, PhD, is an Associate Attending Biostatistician in the Department of Epidemiology and Biostatistics at Memorial Sloan Kettering Cancer Center. She received her doctorate in biostatistics from the University of Washington. Dr. Moskowitz's primary research interests focus on developing and assessing the ability of biomarkers and risk prediction models to predict patient outcomes and she is studying issues involved with the use of imaging modalities to assess patient response to an anti-cancer therapeutic agent. She is the recipient of a grant from the National Institutes of Health to develop a model that predicts the risk of breast cancer in females who were treated with chest radiation for a pediatric malignancy.