On Monday and Tuesday, September 24 and 25, the CLEAR Center welcomed internationally-renowned musculoskeletal researchers Rachelle Buchbinder and Chris Maher to Seattle as 2018 CLEAR Center Visiting Professors. Professors Buchbinder and Maher met with CLEAR Center investigators and leadership over the course of their visit to share their work and to explore collaboration opportunities with the CLEAR Center researchers.
Professors Buchbinder and Maher are leading members of several research collaborations and networks in Australia and New Zealand, including Wiser Healthcare and Australia & New Zealand Musculoskeletal Clinical Trials Network, and conversations quickly turned to expanding clinical trial partnerships to Seattle and across the United States, leveraging the deep relationships the CLEAR Center has forged with several large healthcare systems across the US over many years of research collaborations.
"I see great potential for partnership between the CLEAR Center and the Australian clinical trial networks," said Dr. Jerry Jarvik, CLEAR Center Director. "Our group has many overlapping interests with Professors Buchbinder and Maher's groups, and I am really looking forward to further exploring how we can collaborate on specific topics such as improving imaging reports, as well as how we can set up the infrastructure to work together on groundbreaking musculoskeletal research in the long term."
Additionally, on Tuesday, September 25, Professors Buchbinder and Maher gave a grand rounds lecture to University of Washington Departments of Radiology and Rehabilitation Medicine. During the course of their talk, titled "Uncertainty, overdiagnosis and overtreatment in the musculoskeletal field: a view from Australia," Professors Buchbinder and Maher gave an overview of ANZMUSC and Wiser Healthcare. They reviewed 4 research studies that are being conducted among these groups to share the work completed to date and lessons learned in conducting large-scale musculoskeletal research.
"Both of our groups bring a wealth of expertise and resources to the table," notes Dr. Jarvik, "and I am optimistic that we will develop fruitful partnerships that will improve musculoskeletal healthcare across the globe."
——
About the 2018 CLEAR Center Visiting Professors: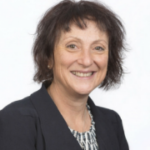 Professor Rachelle Buchbinder
Director, Monash Department of Clinical Epidemiology, Cabrini Hospital; Professor, Department of Epidemiology and Preventive Medicine, Monash University; and Coordinating Editor, Cochrane Musculoskeletal Group
Rachelle Buchbinder is a rheumatologist/clinical epidemiologist and NHMRC Senior Principal Research Fellow. She has published the results of 17 randomized controlled trials, many in high impact journals including NEJM, JAMA, BMJ and Ann Rheum Dis. Seven of these were NHMRC-funded and another two NHMRC-funded trials are underway. She has published 42 Cochrane systematic reviews and another 16 are in progress. Her research also extends to development of new outcome measures and core sets of outcomes for clinical trials to facilitate pooling and comparison of data across trials.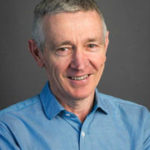 Professor Chris Maher
Director, Institute for Musculoskeletal Health Sydney, Sydney Local Health District; Professor, Sydney School of Public Health, The University of Sydney
Professor Maher leads a research group focusing on the promotion of musculoskeletal health and physical activity across the lifespan. Prof Maher's research evaluates the management of back pain and he has published 16+ clinical trials in leading journals such as NEJM, Lancet, Ann Intern Med. He is an NHMRC Principal Research Fellow, Fellow of the Australian Academy of Health and Medical Sciences and a Fellow of the Australian College of Physiotherapy. He has over 585 publications, $45 Million in research funding and 34 PhD completions. He is on the editorial board of the Cochrane Back and Neck group and Executive Committee for ANZMUSC Clinical Trials Network. Prof Maher is an investigator on the Wiser Healthcare Collaboration.