The UW CLEAR Center / PM&R Journal statistical methods webinar series focuses on key topics that research investigators, journal editors, and clinicians encounter as they develop and conduct research studies, review research manuscripts, and stay up-to-date on the latest research in their field.
Please join us on October 21 as speaker Dr. Reem Mustafa provides an overview of the GRADE criteria for assessing research evidence and developing recommendations. This webinar will be recorded and made available on the CLEAR Center website.
Date: Monday, October 21, 2019
Time: 9-10am Pacific / 12-1pm Eastern
Title: Developing Trustworthy Guidelines using the GRADE Approach
Presenter: Reem Mustafa, MD, MPH, PhD
About the Speaker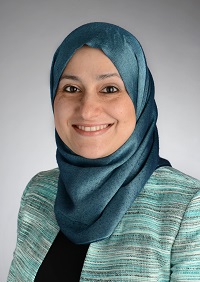 Dr. Reem Mustafa is an Associate Professor of Medicine, Division of Nephrology and Hypertension, and she is the Director for Outcomes and Implementation Research at the University of Kansas. She is board certified in Internal Medicine, Preventive Medicine and Nephrology, and she has a Masters in Public Health and a PhD in Health Research Methodology/ Clinical Epidemiology from McMaster University. Her main research interest is focusing on the application of principles of evidence-based medicine in clinical and public health decision-making. She also studies the effect of these principles on clinical and patient-important outcomes. She has extensive experience in the development and assessment of clinical practice guidelines in general with a focus on guideline about teats and diagnostic strategies through her work with The Grading of Recommendations Assessment, Development and Evaluation (GRADE) working group. She serves on the GRADE Guidance Group, and she is one of the Co-founders of the US GRADE network. She is also a part time Associate Professor at the Department of Health Research Methods, Evidence and Impact (formerly "Clinical Epidemiology and Biostatistics") McMaster University.