On Monday and Tuesday, September 24 and 25, the CLEAR Center will welcome Professors Rachelle Buchbinder (Monash University, Melbourne, Australia) and Chris Maher (University of Sydney, Sydney, Australia) as Visiting Professors.
On Tuesday, September 25, at 7:30am Pacific, Professors Buchbinder and Maher will give a grand rounds lecture titled, "Uncertainty, overdiagnosis, and overtreatment in the musculoskeletal field: a view from Australia," in which they will present an overview of the recently formed Australian and New Zealand Musculoskeletal Clinical Trials Network and the Wiser Healthcare Network. They will discuss four of the recent research projects that they have conducted within these two entities to illustrate the approach being taken.
This lecture will be livecast via GoToMeeting. Click here to register to join this event!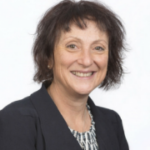 Rachelle Buchbinder, MBBS, MSc, PhD, is Director of the Monash University (Melbourne, Australia) Department of Clinical Epidemiology and Professor in the Department of Epidemiology & Preventive Medicine. She is a rheumatologist and clinical epidemiologist who combines clinical practice with research in a wide range of multidisciplinary projects relating to arthritis and musculoskeletal conditions.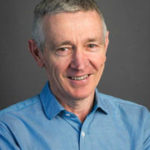 Chris Maher, PhD, is a Professor in the University of Sydney School of Public Health and Director of the Musculoskeletal Health Sydney research theme within the School. Both are international leaders in musculoskeletal research, and in 2014, Professor Maher was named one of the world's top back pain researchers by Expertscape, a medical ranking website that identifies and ranks expertise based on scientific articles published.